_
____________________


But First... A Quiz
Is This Solution Right For You?
Are You a Parent or Teacher Who...
Has a K-1 Student
Wants Students Engaged In Independent Learning Activities
Is Looking For Games And Activities That Teach Skills In A Fun Way
Wants Games And Activities Suited For One Player
Needs Activities That Easily Transitions From In-Class To Distance Learning
Wants a 'No Screen,' Solution To Independent Learning
Wants Print and Play, Reusable Games and Activities
Needs Activities That Require Minimal Materials

Wants to Change Learning Skills Using Editable Game/Activity Templates

Wants To Spend Minutes NOT Hours Prepping

Never wants to hear the words "I'm done. Now what?" again.
Did You Say "YES" To 5 or More?
Then This Solution Is For You
_____________________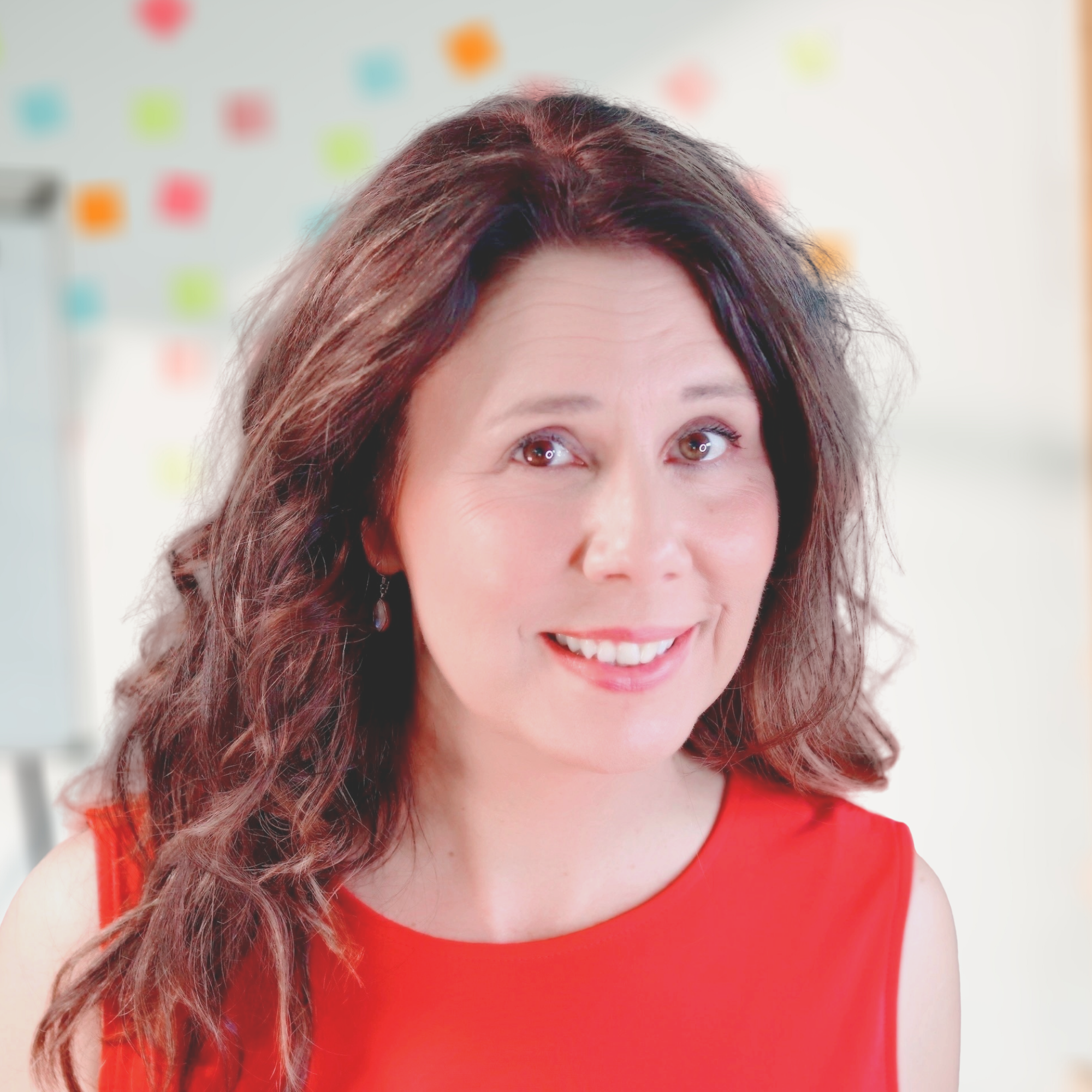 Hi, I'm Angie
Welcome to The Early Finisher Solution. Whether your students are in the regular classroom or distance learning you'll have what you need to keep them learning and engaged. Plus, it's easy prep for you.
This system worked in my classroom and I know it will work in yours.
With 25 years in the classroom, I'm here to help you do the work you were meant to do... teach (and smile, and laugh, then dance, then teach some more.)
Let's Go!!!
____________


What Do Other Teacher Friends Have To Say?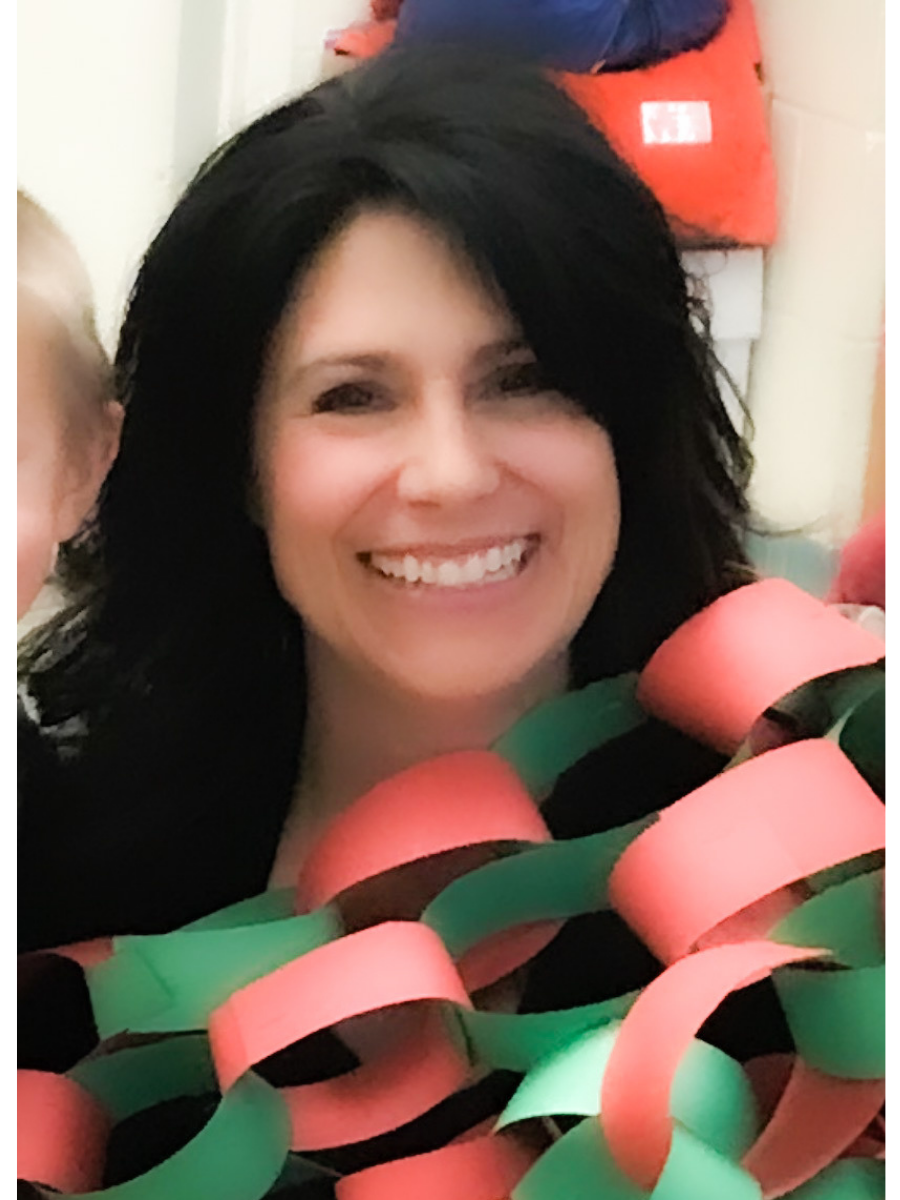 "Angie's resources are made with a busy, conscientious, and passionate teacher in mind. Her website could also be called Making The Essentials Fun because all of the resources cover essential materials you'll use to get your students where they need to be, AND, here's where the magic is, they will have a smile on their faces while learning! My kids love it and so will yours. Win/Win! Thank you Angie, keep it coming."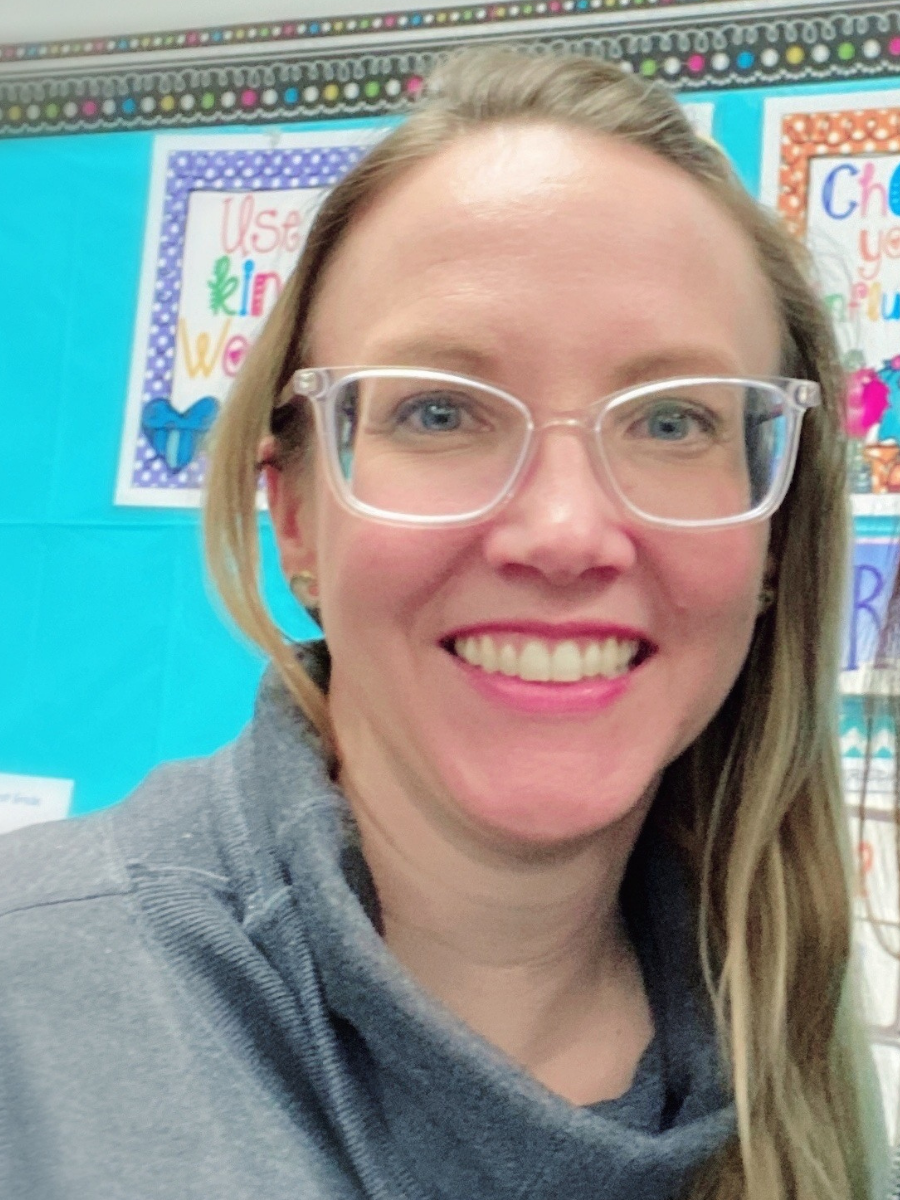 "I have always enjoyed receiving supporting resources and ideas from Angie K and Making The Basics Fun. She makes things that are easy and ready to incorporate into my classroom. My first-graders always enjoy the activities."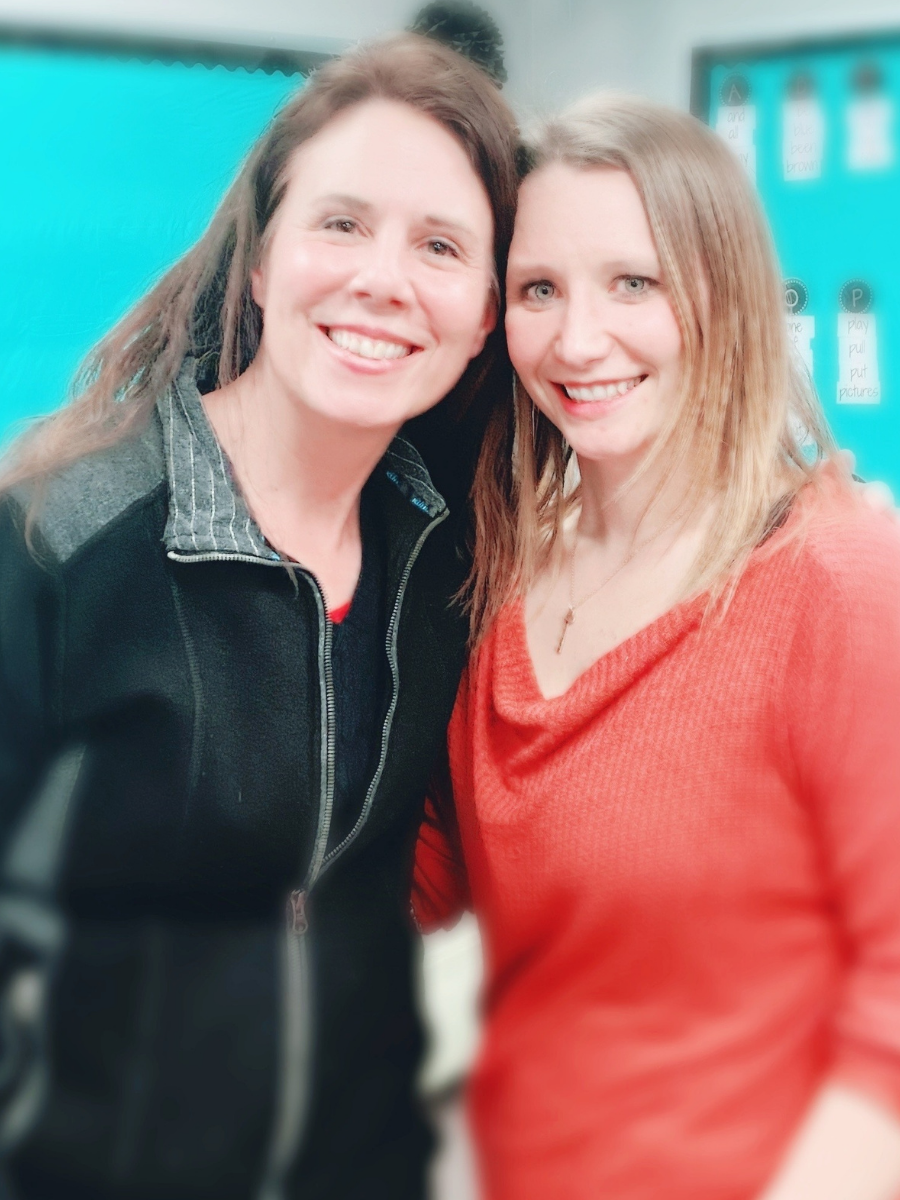 "I've been a huge fan of Angie since the start of my teaching career. She's been one of my biggest influences when it comes to hands-on and student direct learning. She's creative and makes things that hit specific skills that require limited prep, but most importantly, she finds a way to keep them engaging for kids. Her extensive experience working with primary kids is evident in the activities she creates and the ideas she has. Anytime I'm looking for a fresh idea or something to bring a new energy into my room, I turn to Angie for help!"
Visual Learner? (Me too)
Here's what you get in pictures
Quick Start
Video Training
Use the Early Finisher Solution. Use these videos to get The Early Finisher Solution into your classroom ASAP. The How-To-Play videos can also be shared in your distance learning classroom to help the school-home transition.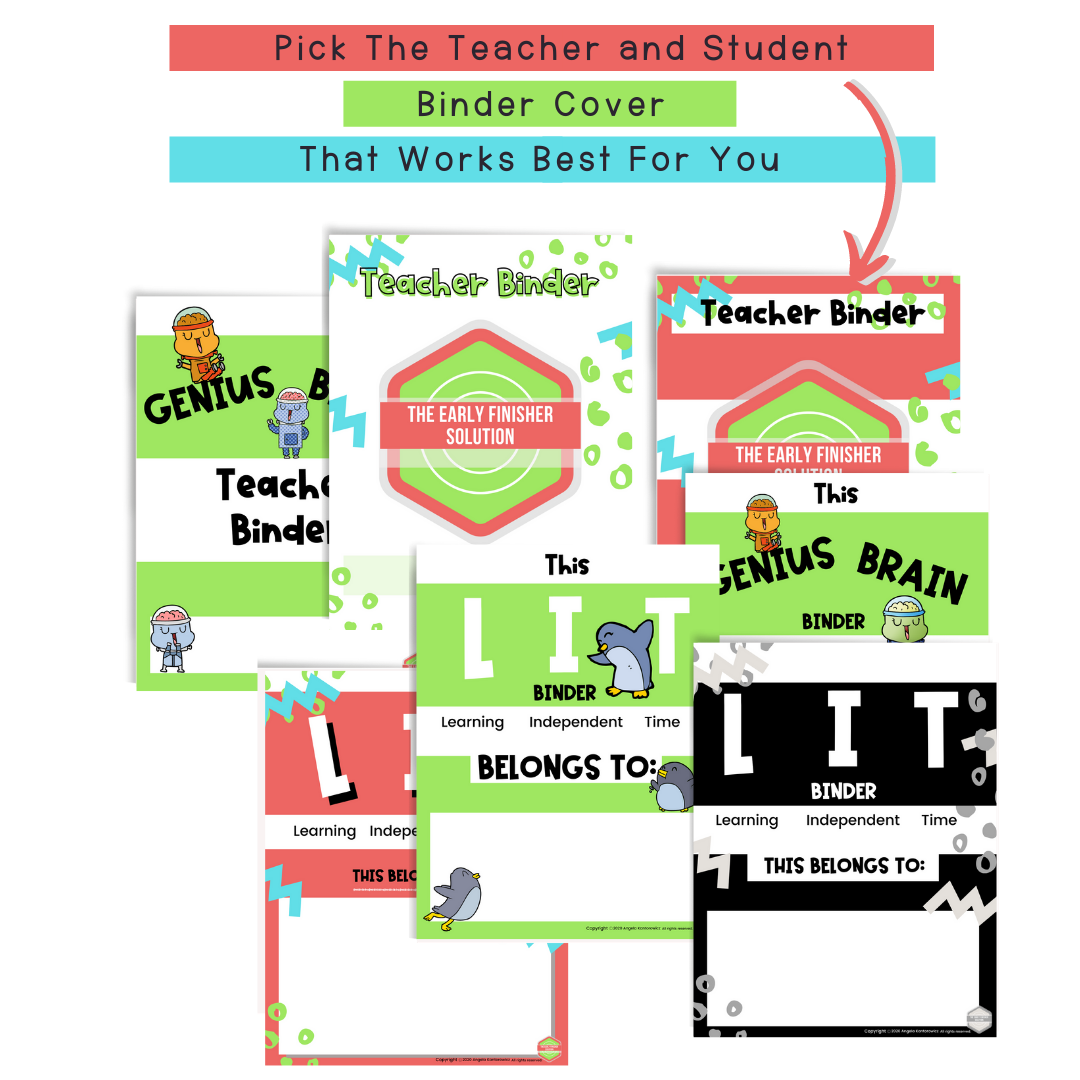 All
The Extras
This is a COMPLETE Solution. That means support downloads and PDFs to keep you organized and stress free. Everything is made with the K-1 classroom. (So it's cute... and we love cute.) Above you will see a sample of the support downloads and pdfs.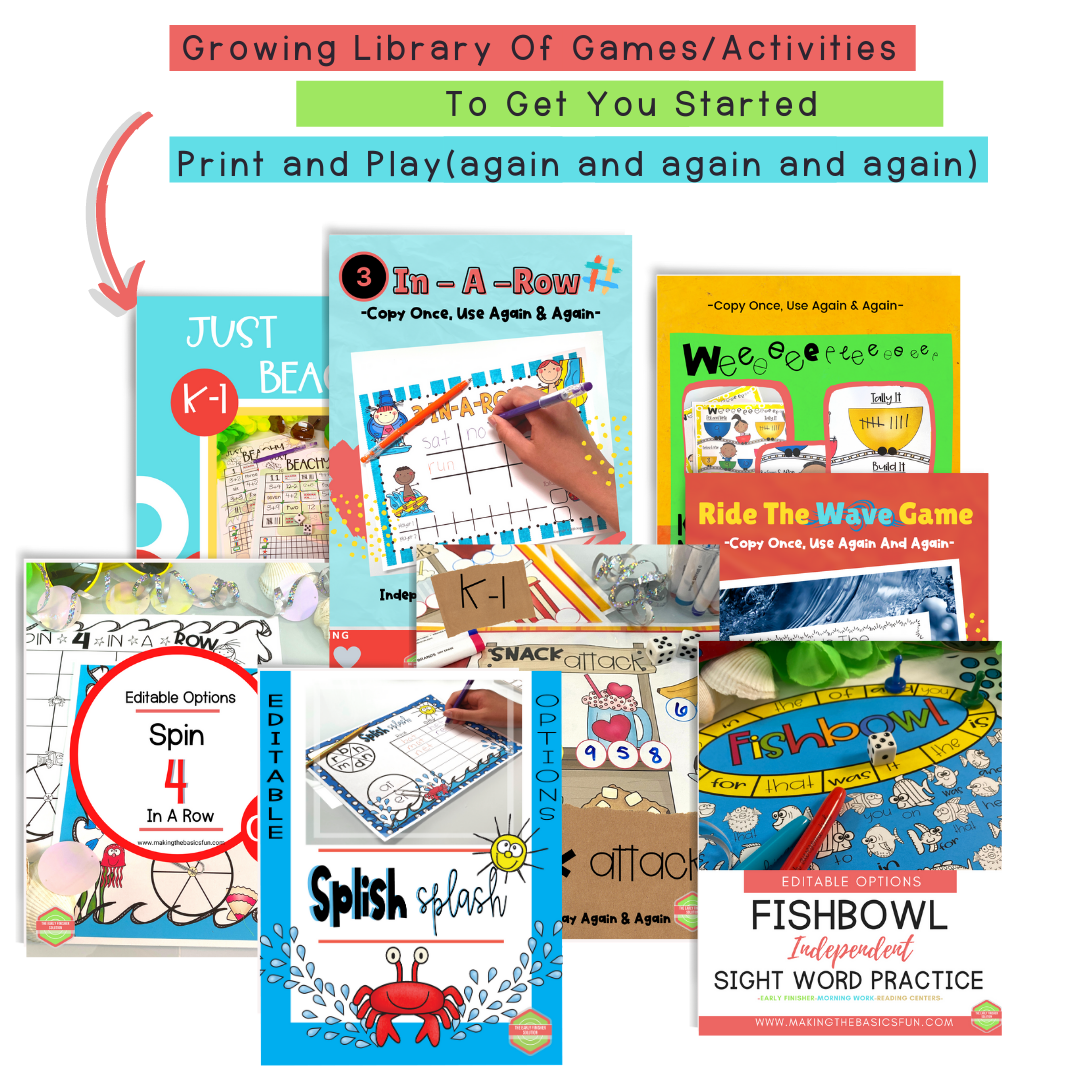 A Growing Library of Games/Activities
Built with a strict criteria these games/activities are custom made for the Early Finisher Solution. Many are editable to meet changing student needs. Easy prep for teacher and hours of fun skill building fun for students. All are made to be played again and again and again
Resource Overview
Each month new resources are added to The Early Finisher Solution. Here's a snapshot of past resources.
- Remember with each new addition the price will increase.-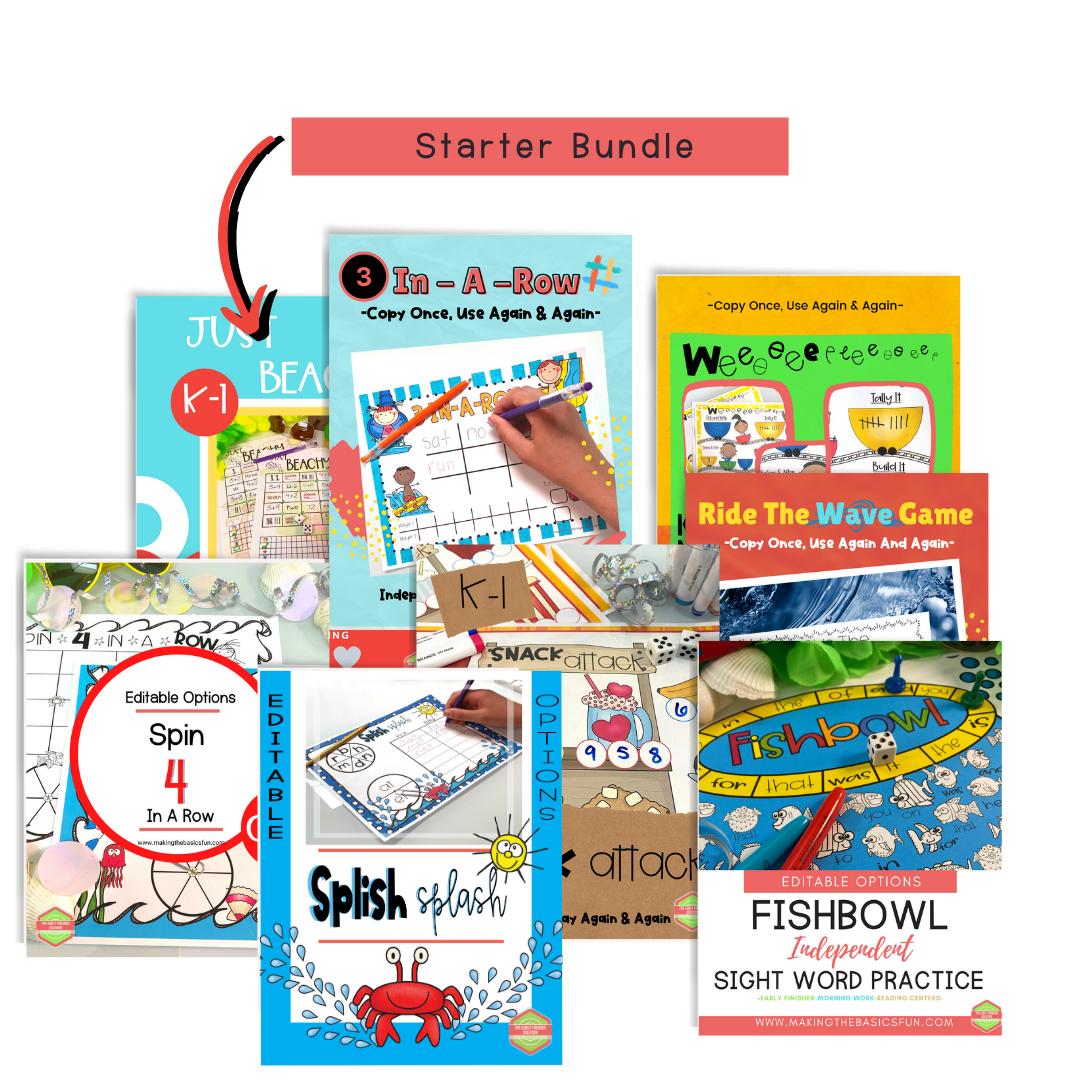 Starter Bundle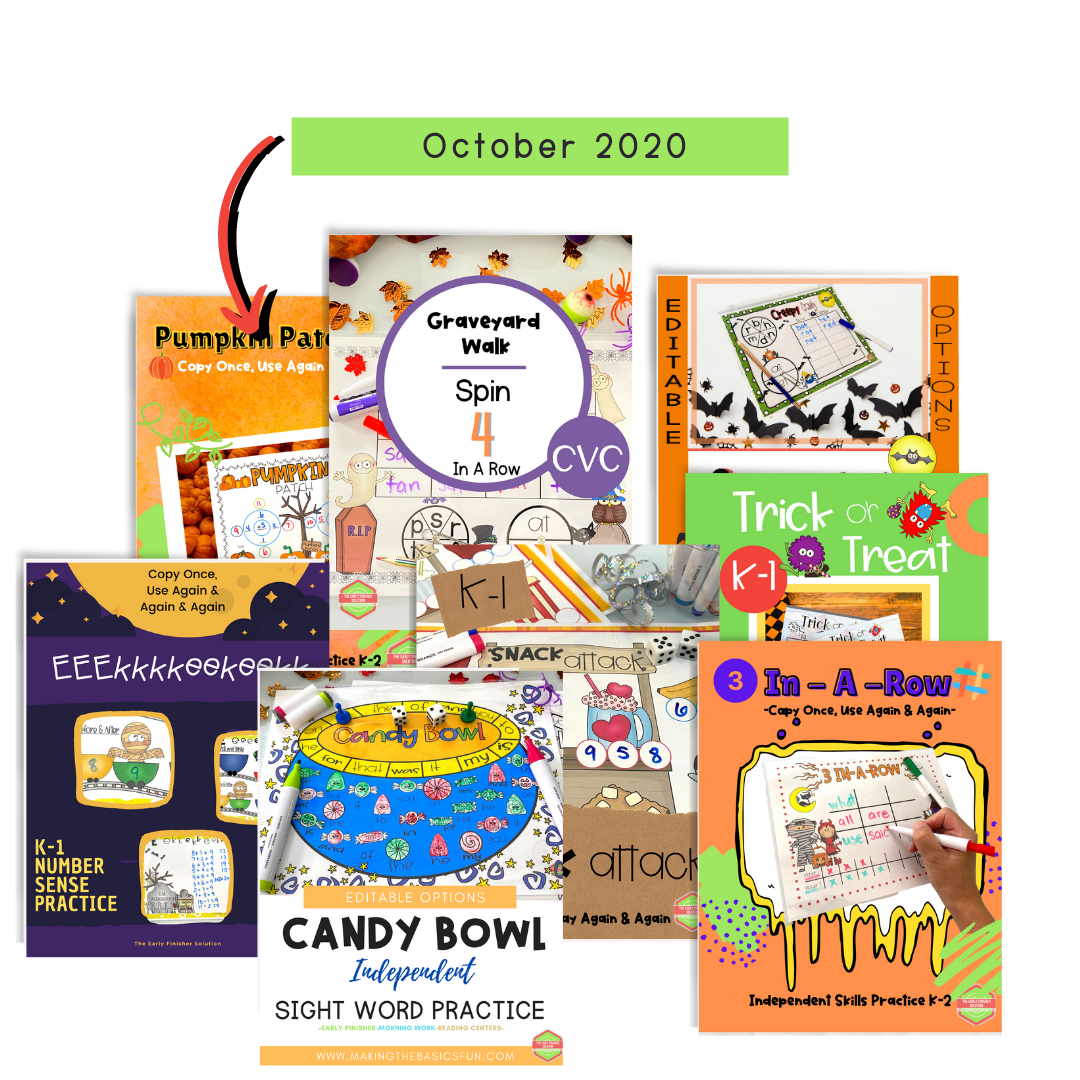 October Bundle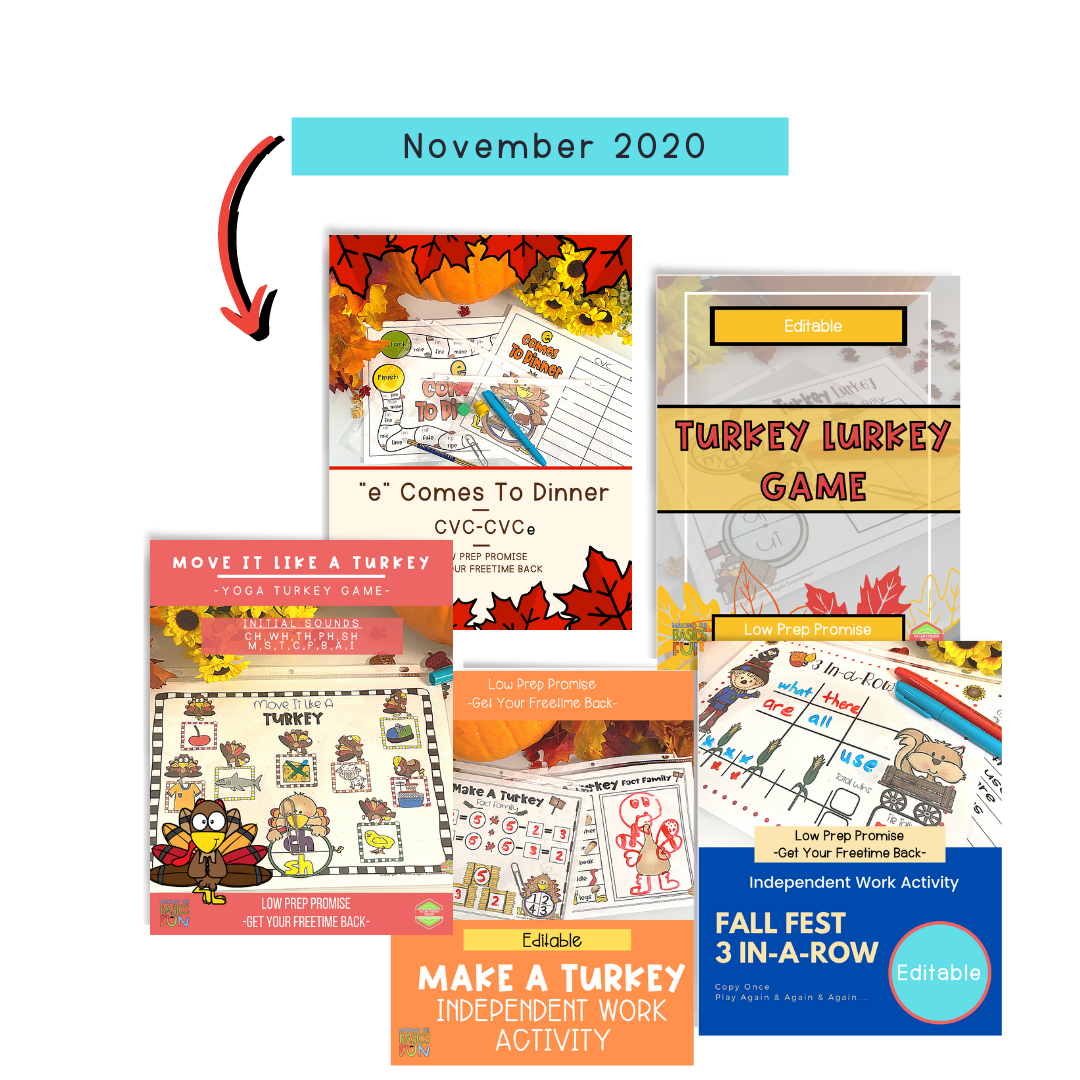 November Bundle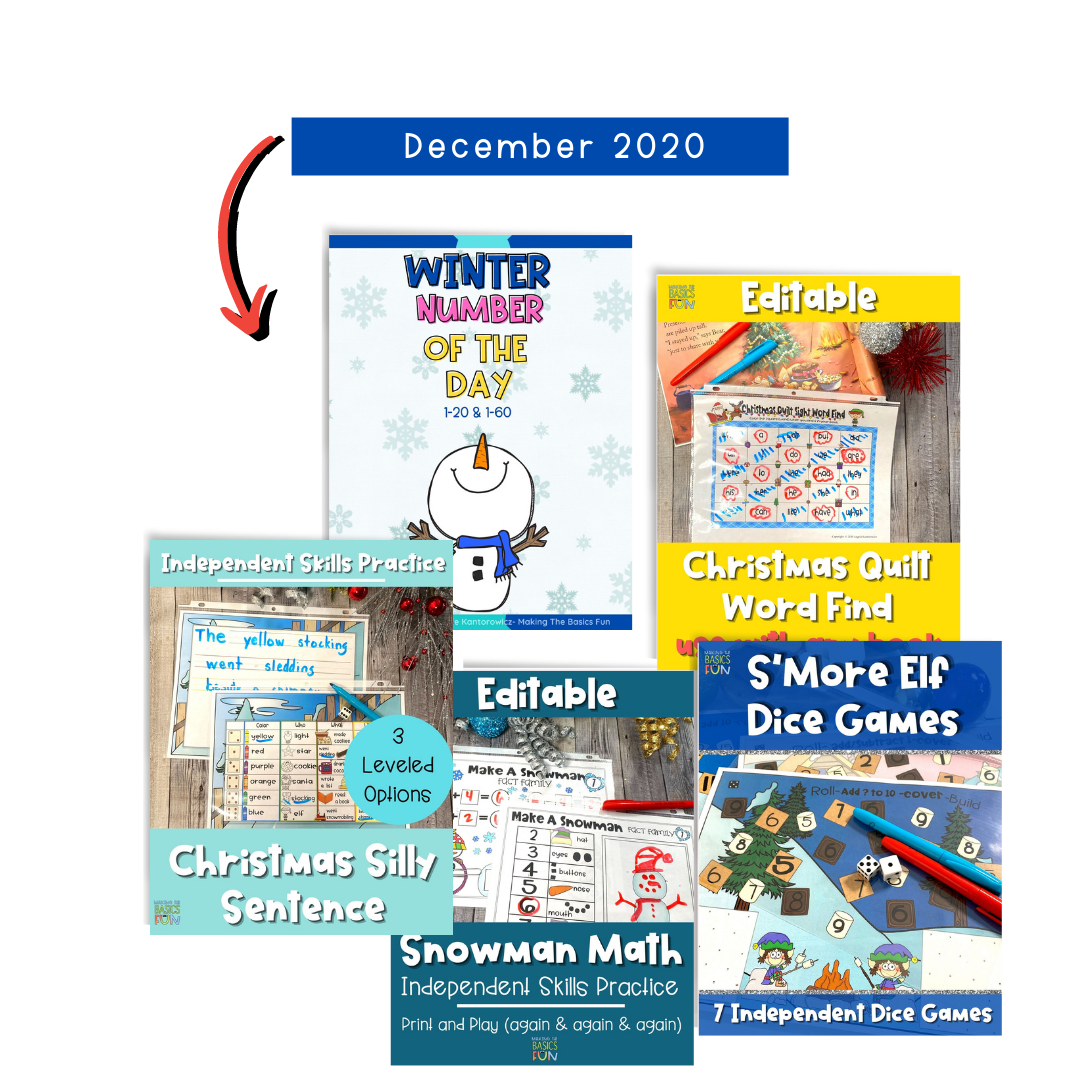 December Bundle
Give the gift of fun learning with these independent learning games. Remember all you need is to print and play. Put them in a page protector and use them again and again.
January Bundle
7 Independent Learning Games for January. 4 of these games are editable so you can customize them for your classroom.